Album reviews by Josh Hogan
---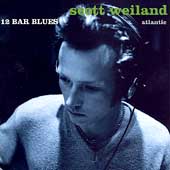 Scott Weiland - 12 Bar Blues
©1998 WEA/Atlantic
Though Iím an old fan of Stone Temple Pilots, I expected to hate Weilandís solo effort. WRONG!!! It is a fantastic album. Though my taste in recent years have favored only the hard-core scene I really like this. The vocals, the music, the beats. It is an amazing collaboration of Weilandís expressions with a little help from other artists including accordion by Sheryl Crow on one track.
GRADE B
Fav. Tracks - "Barbarella", "Opposite Octive Reaction"
---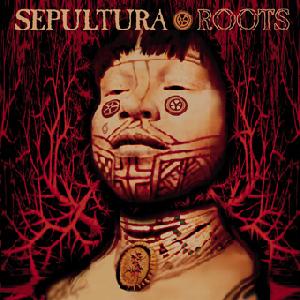 Sepultura - Roots
©1996 Roadrunner
To sum it up in a few words: "The heaviest album ever" This is amazingly heavy and yet still enjoyable. This album with it's Tribal beats sets it apart from "Typical heavy metal bands". This album has everything I need to enjoy an album, Wicked drumming, power vocals, and catchy songs which make me wanna break stuff. This album surpasses any other effort by Sepultura and in my opinion it is quite possibly the best heavy metal album ever.
GRADE A
Fav. Track - "Spit"
---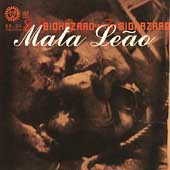 biohazard - Mato Leao
©1996 WEA/Warner Bros.
This band gets to you like a kick in the groin: powerful and painful. This album has a couple really good songs which are catchy. What teenager can't love a song where the vocals repeat "Fuck the rules Fuck, Fuck the Rules" (from "Authority") Though thereís 15 tracks, thereís really only about 5 songs; the other 10 sound like one of those 5. This albumís great to listen to when your in a pissed-off-at-society mood, and, though I'm not a punk fan I can get into this weird Rhythmic hard-core punk.
GRADE C
Fav Tracks - "Authority" and "Modern Democracy"
---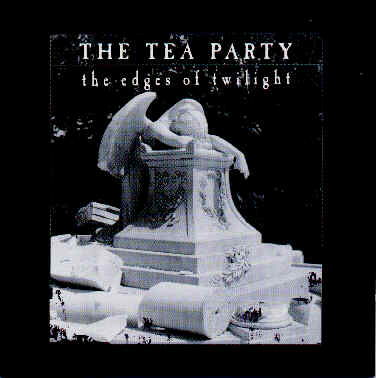 The Tea Party - the Edges of Twilight
©1995 Chrysalis
This, by far, is one of the most cultural and intelligent albums I've ever heard. It is a true work of genius on the part of these 3 Canadians. Such talent combined with sheer genius and mid-eastern sound influences really give this album an edge. The Tea Party is definitely one of the top Canadian bands on the scene and, if your looking for intelligent music you'll love this, and of course, you get to support a Canadian band.
GRADE B+
Fav Track: "The Bazaar"
---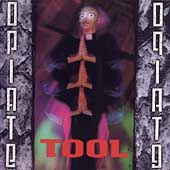 Tool - Opiate
©1992 BMG/Zoo
Back in Ď92, these four rockers appeared out of the underground and forever changed my life. Tool is definitely one of my greatest influences, and who can't love a band with (in my opinion) the greatest singer in the industry today, Maynard Keenan. Along with bandmates Danny Carey, Adam Jones and Paul D'Amour, Tool really hit success with this disc and even though this is only a six song EP, I feel it matches the two albums albums that followed, Undertow and Aenima, in all aspects of music. Tool is truly one of the greatest bands of the 90's
GRADE A
Fav Track: "Opiate"
---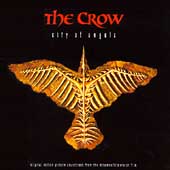 Soundtrack - The Crow: City of Angels
©1997 PGD/Hollywood
Well this movie didn't match up to the first one and the soundtrack doesn't either, though this album still has some really good songs on it and talented musicians: Korn, Deftones, White Zombie, Iggy Pop, Filter and Hole, just to name a few. Though the first Crow soundtrack had a better line-up (NIN, Rage Against the Machine, Violent Femmes, and Pantera), this album is still cool to listen to once in a while.
GRADE D+
Fav Tracks: "Teething" (Deftones) and "Sean Olson" (Korn)
---
---